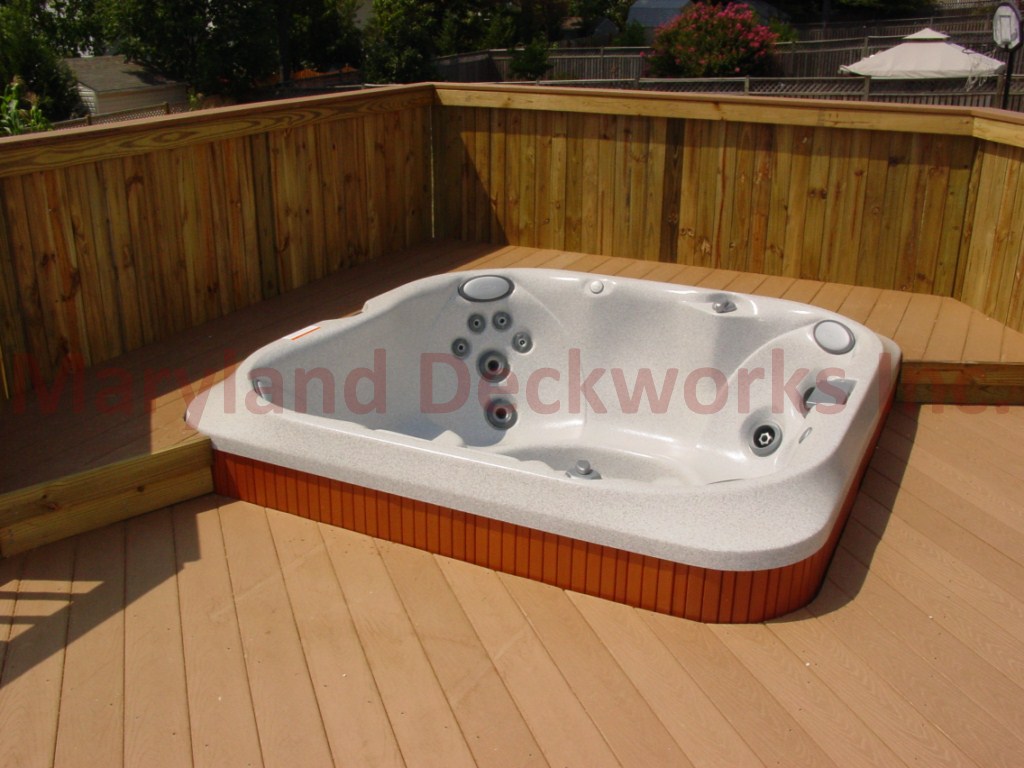 Not only does Clarksville Decks specialize in hot tub decks, we also offer complete packages that include delivery and Hot Tub purchasing directly from us.
If you have already bought a hot tub or are in the market for one we can coordinate your delivery, the electrical hook up as well as the design of hot tub with the new deck.
Custom designs not only will include the specific size and dimensions of the tub your getting but also offer the option of completely recessing it in the deck surface or placing it directly on top of the deck.
If you already have a deck and want to add a new area to accommodate a hot tub we can add or extend your existing deck so its floor space is not taken over with your new hot tub. If you're deck area is large enough to accept the space a hot tub will need, extra support and framing for its weight will have to be added.
Our knowledge of local codes for supporting such a heavy item and experience in this portion of deck construction, will assure that the structure will be sound enough to handle the capacity of weight the hot tub will require.
You can also visit our main websites Maryland Deckworks Inc. for more information, Testimonials, Galleries, Products and Services.
Clarksville Decks
Division of Maryland Deckworks Inc.
410-796-7033